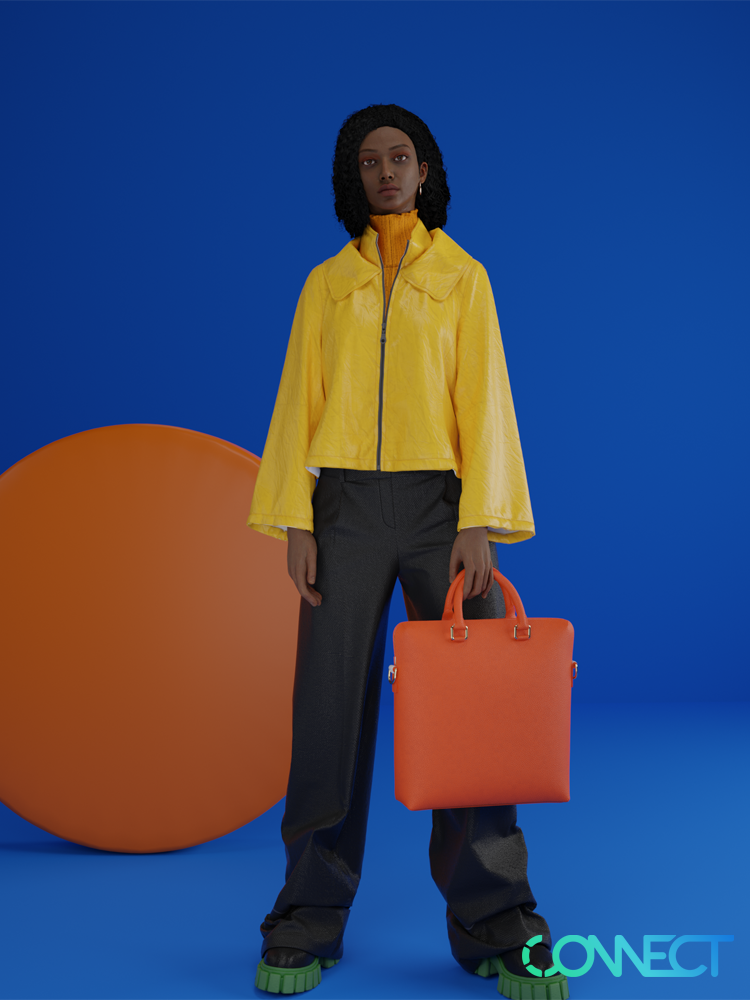 Avatar Editor Compatibility : CLO 7.1
"Applying Avatar Editor to Naomi/Luka in CLO 7.0 may give you faulty results. We strongly recommend you to use CLO 7.1, if you want to apply avatar editor to Naomi/Luka."




[AVATAR SIZE]
- HEIGHT : 184cm (with heel)
- BUST CIRCUMFERENCE : 80.5cm
- WAIST CIRCUMFERENCE : 60cm
- HIP CIRCUMFERENCE: 95.5cm

[INFO]
Joint - O
Size Editor - O
Asset compatibility- O
UV unwrapping - O
Symmetry - O

[NOTE]
Avatar [Naomi] and its interfaces, graphics, design, information, artwork, data, code, software, and all other elements, including the rights therein and any derivatives thereof ("CLO Avatar"), are exclusively owned by CLO Virtual Fashion ("CLO") and protected by applicable laws and international treaty provisions.

You may not distribute, sell, monetize, publish, post, or otherwise disseminate any contents containing CLO Avatar (A) onto any e-commerce website or online marketplace except CLO-SET CONNECT or (B) as part of any advertising, marketing, or promotional media (collectively, "Disseminate"), unless proper attribution is given to CLO in each instance in which CLO Avatar is so Disseminated, pursuant to the specifications CLO provided.

We recommend you to give attribution with hashtags below:
#Connectofficial

For the avoidance of doubt, you shall not download CLO Avatar and sell or distribute those CLO Avatar itself through any means.
Show More
File Information
FV2_Naomi_01.avt (29.5MB)