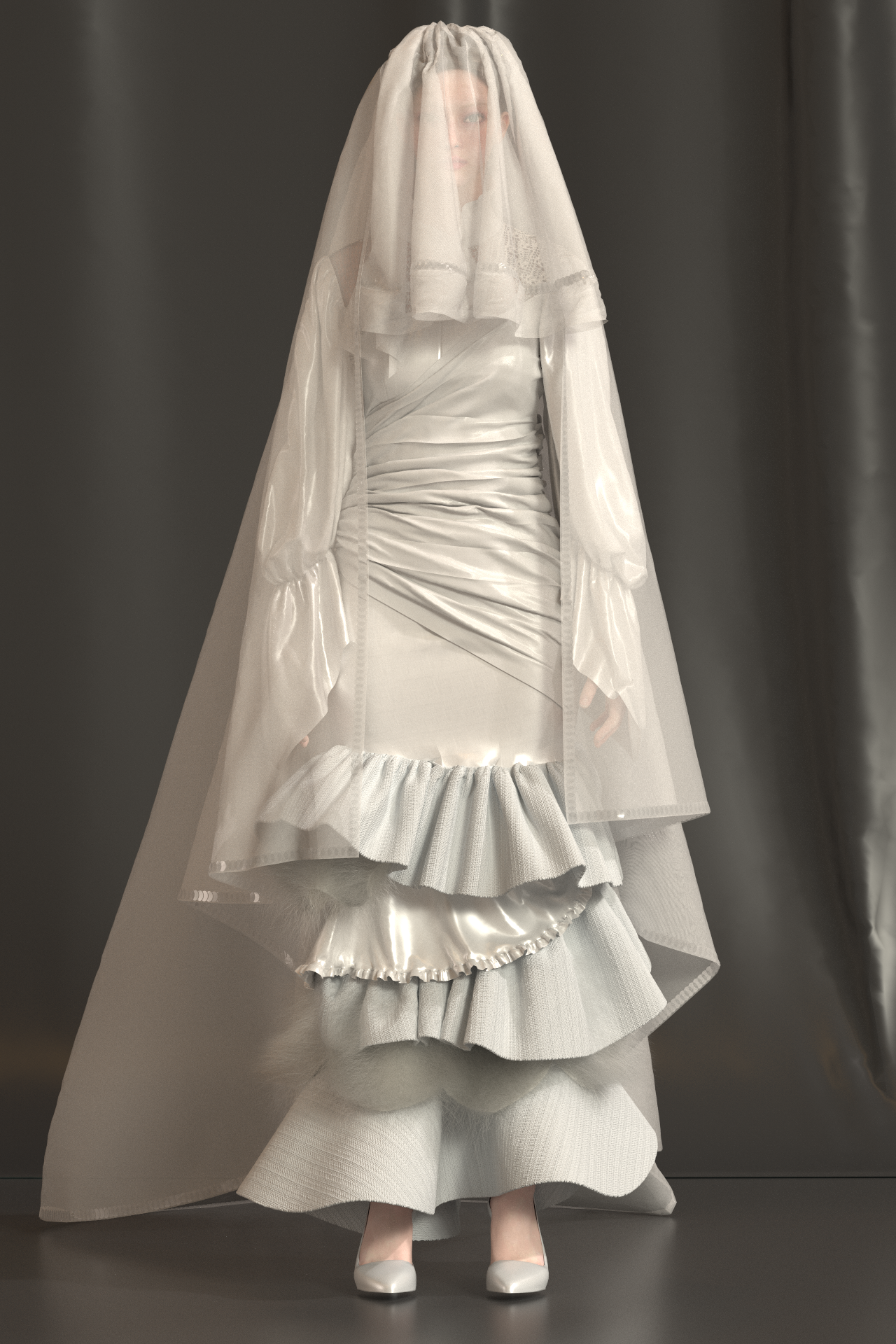 I won the grand prize for "Marvelous Designer Virtual Garments Contest" hosted by CLO Virtual Fashion Japan.
I am thrilled to have won the grand prize. It's a rewarding feeling to see my year of hard work pay off. I would like to express my heartfelt gratitude to the organizers and judges who made this contest possible. This experience has not only boosted my confidence but also fueled my creativity. Once again, thank you so much from the bottom of my heart.
私は最優秀賞を取ることが出来て本当にうれしいです。この1年の努力が報われた気持ちでいます。このコンテストを開催してくれた主催の皆様と審査員の皆様に心から感謝申し上げます。この経験が自信を持つことだけでなく、更なる創作欲につながっています。最後になりますが、もう一度、心から感謝いたします。

*I made a few adjustments.

Concept
The concept is a small wedding in the garden.
Designed with the theme of a wedding dress that can be worn and moved by the bride herself.
Regardless of being digital, I also aimed for a concept that could be worn in real life.
Show More